Silverstone kicked their double-header weekend off in fine style at their namesake circuit with their first Ferrari-only auction, in association with the Ferrari Owner's Club GB. 33 impressive lots went under the hammer, with several notable results and a handful of interesting bargain propositions.
Classic Car Auction Results analysis:
Available lots: 33
Lots sold: 24
Sell-through rate: 73%
Total sales amount: £2,430,180
Average vehicle value: £73,642
Individual results can be viewed by clicking here.
Click on each lot listing to view past auction results for each car. This sale featured many lots of Ferrari memorabilia, rare parts and accessories. For comparison purposes, we've only included actual vehicles in our analysis.
1972 Ferrari 365 GTB/4 Daytona – sold for £540,000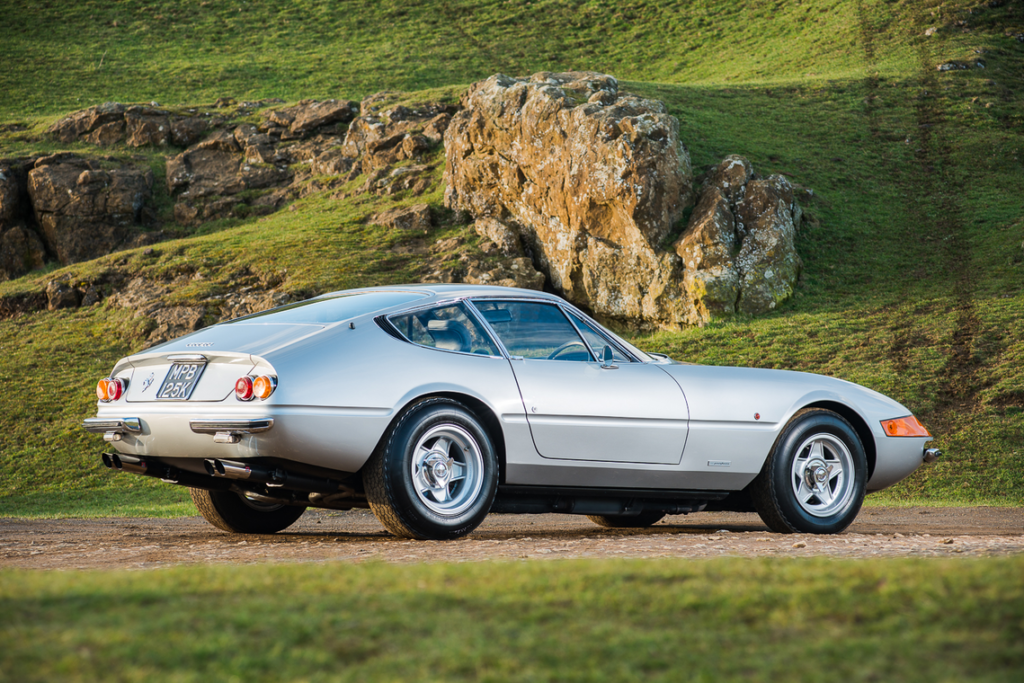 The trusty Daytona has been a heavyweight of the Ferrari market for decades, and this one is A-grade material for auction in the UK. Being one of just 158 right-hand drive examples delivered to the UK, and benefitting from a recent comprehensive engine rebuild (with 12 new-old-stock pistons), a re-trim in original Conolly leather by an original Conolly motor trimmer, a dash recovered in original mousehair fabric, and featuring a documented 35,900 miles from new, this is one is verging on as good as it gets. The £540,000 realised is two or three hundred thousand down on what the best examples were making just 12-18 months ago – have prices settled for these V12 beauties?
1978 Ferrari 512 BB – sold for £140,625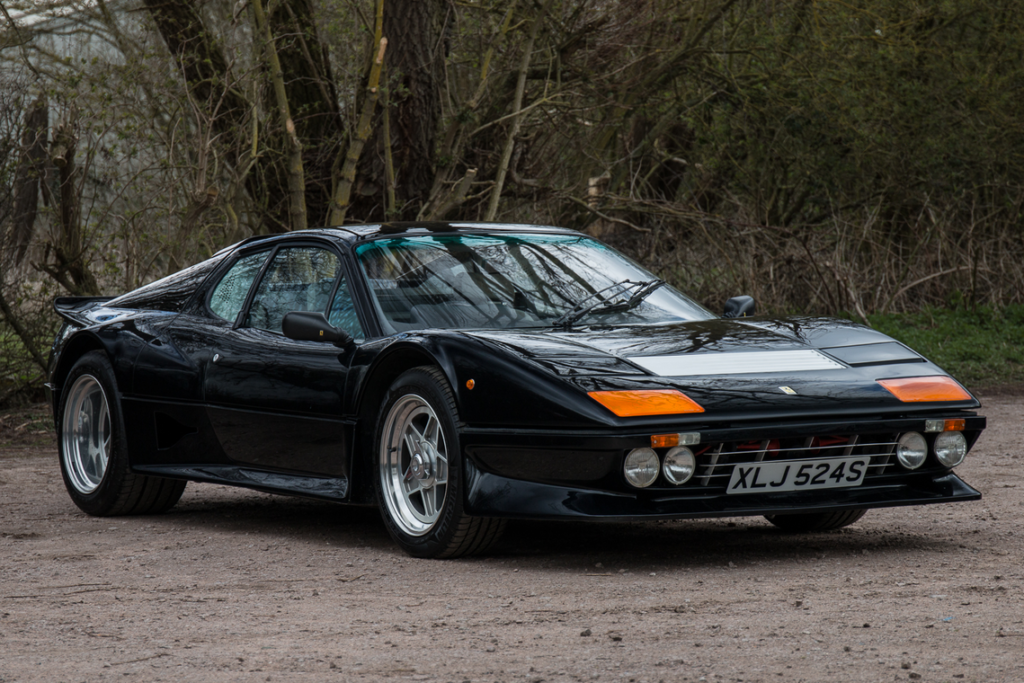 This is likely the cheapest 512 BB that you'll ever see – according to our data, it sold for less than half the value of an original 512. The good – it's one of just 101 carburettored, UK-delivered right-hand drive examples and has 39,000 miles on the odometer. The bad, depending on your aesthetic tastes, is that bodykit which was fitted from new by Emblem Sports Cars. The car also has a patchy history and hasn't run for some time, and will likely need some recommissioning. Still, that's one hell of a deal for 140 grand. You could keep it as a prime example of 1980s cocaine-fuelled excess, or you could carry out a body restoration, remove the spoilers and return it to its original silver.
1991 Ferrari Mondial T – sold for £52,875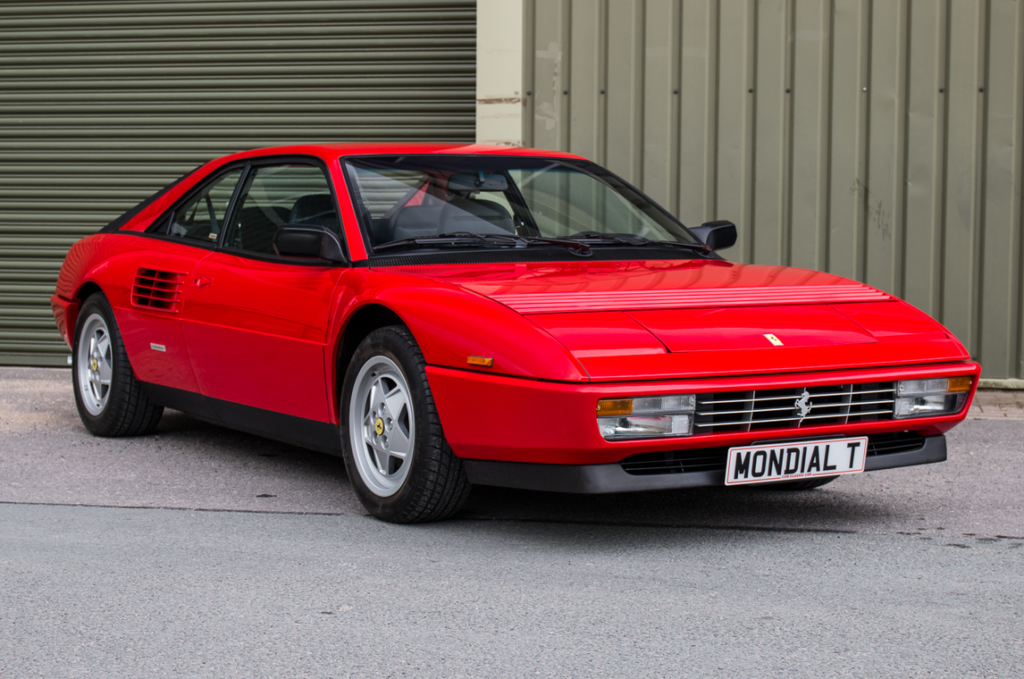 What do they say about property? That it's always better to buy the worst house on the best street, rather than the best house on the worst street? Not saying that the Mondial is bad by any stretch of the imagination; indeed, if it wore any other badge than the Prancing Horse, it would be regarded as one of the finest sports cars available. And with only 2,100km from new, this is probably the best Mondial out there, and it accordingly holds the record on our data set as the most expensive Mondial sold at auction in the UK. The only issue is that it set the £59,625 record at Silverstone's Race Retro sale in 2015. This time around, with only 12 more kilometers showing, it managed £52,875.
1980 Ferrari 308 GTSi red – sold for £37,125
1981 Ferrari 308 GTSi black – sold for £27,000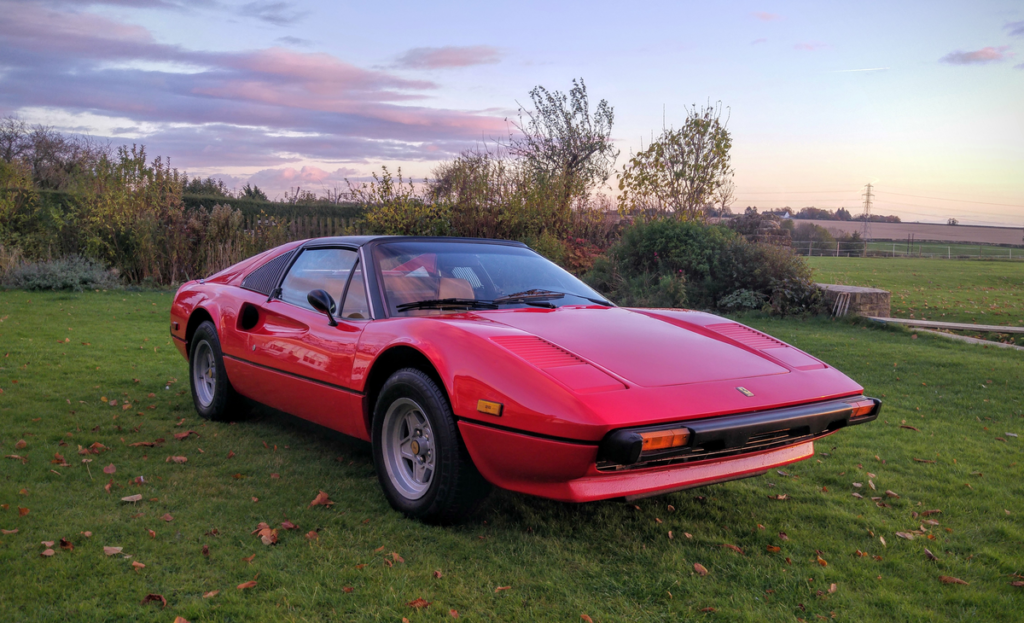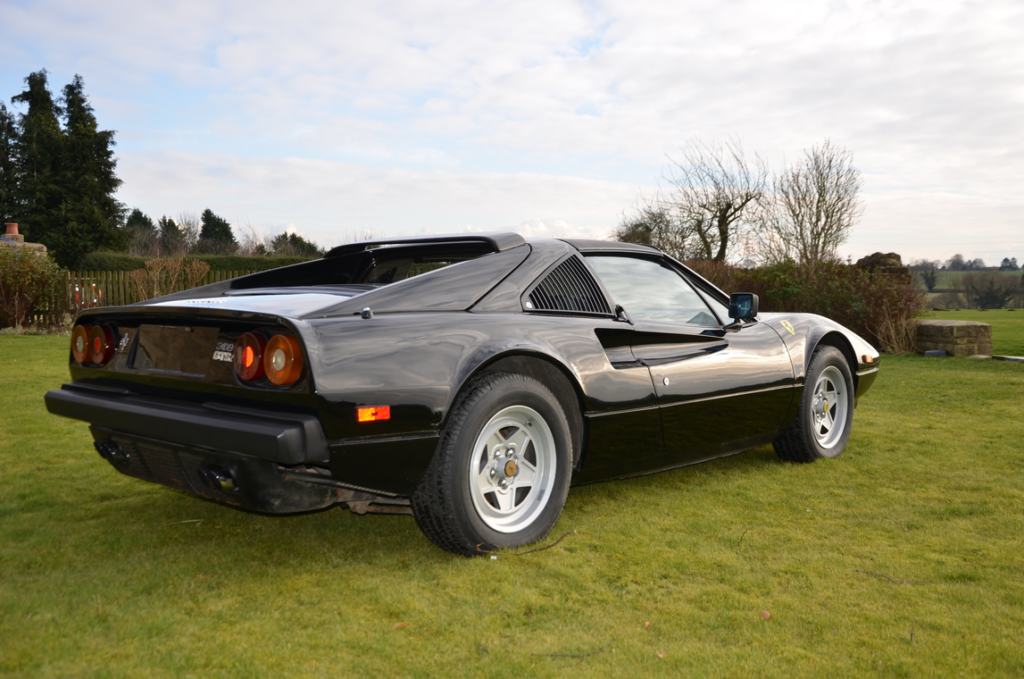 To continue the above analogy, this pair of left-hand drive 308 GTS' from the same deceased estate certainly represent the worst houses on the best street. They were both imported from the USA at the same time in 2016, and the red GTS is said to have had just one owner from 1985 until its importation. But really, what better introduction to the Ferrari world for those looking to make that first leap? Both of these 308s are said to be in fine condition for enjoyable motoring, and both have had recent inspections and cam belt changes. They won't win any concours any time soon and they'll need some minor fettling, but in a world where nice right-hand drive 308 GTS' are going for £70,000 and above, how could you go wrong for just £27,000?
SEARCH CLASSIC CAR AUCTION RESULTS BY MAKE AND MODEL
Table of Results
PAST AUCTION
FUTURE AUCTION