Instagram is perhaps the single best invention for the classic car enthusiast, second only to AA roadside assist, of course. Through the portal that is your smartphone, you can instantly connect with icons of the classic car scene around the world. No matter where you are or what you're doing, you can see what they're up to. Through Instagram we learn that Simon Kidston (@simonkidston) is the true OG, and that Top Gear's Chris Harris (@harrismonkey) loves his Citroén 2CV more than almost anything else in his expansive garage.
It was a post by Bell Classics (@bell.classics) that really had us thinking, though. In it, the 1976 London Motor Show Ferrari 512BB had popped past their workshop for a little fettling. The engine cover is up and the air cleaners are off, and in the photo we can see four triple-throat Weber carburettors, 12 ignition leads (each a meter long) running to a single distributor cap, an inaccessible air conditioning compressor, and the most complicated fuel line setup that you've ever seen. The caption reads "A masterpiece 5 litre flat 12 cylinder getting some carb adjustments." As if to prove the point, a hand holding a screwdriver can be seen in the background.
The 512BB is up there in our list of all-time favourite classics, and even the thought of stretching one out through the gears on an empty motorway at 5am on a Sunday morning has us weak at the knees. But equally, the thought of trying to orchestrate and synchronise those 12 individual throats, the 48 jets, the emulsion tubes, the needle valves and the air corrector jets has us trembling in fear.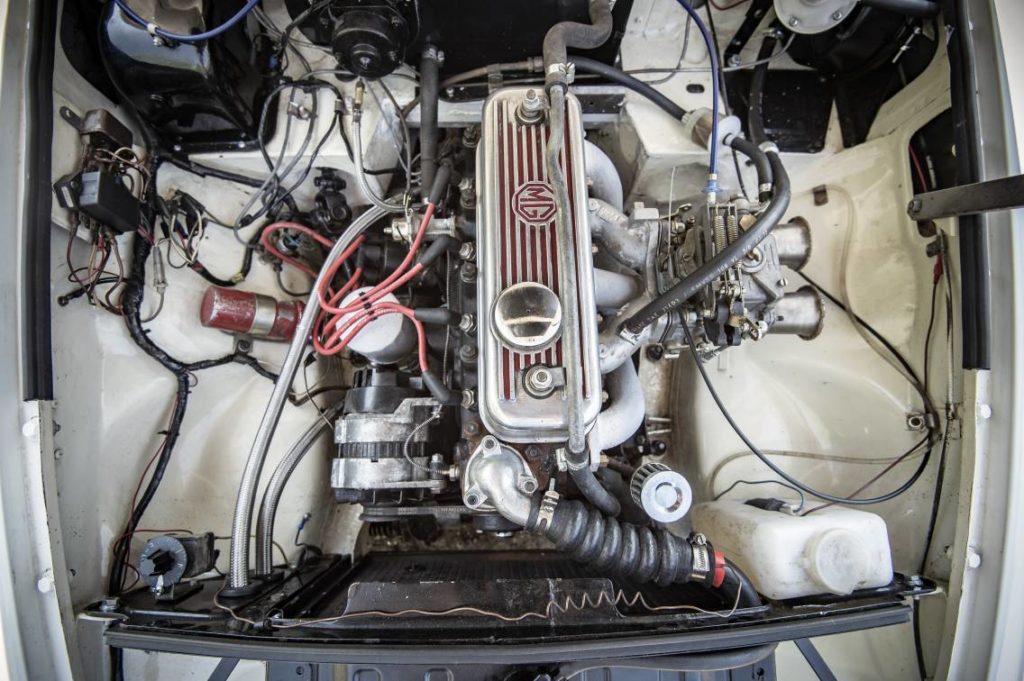 If anything, it has us running into the arms of the MGB GT. Yes, it's about as basic and simple as a classic sports car can get. But is that such a bad thing? After all, it was Socrates who said: "The secret of happiness, you see, is not found in seeking more, but in developing the capacity to enjoy less."
Instead of worrying about ruinously expensive repairs or putting mileage on a highly collectable car, you could take a road trip to the Scottish Highlands. And instead of having to consult a marque specialist for even basic servicing, you'll be able to visit any mechanic, or even enjoy the process of doing it yourself over a glass of red.
Anyone who's ever driven an MGB will attest to the fact that they are not fast, and they're not terribly competent. But they are huge fun, and that's what we're into this hobby for, isn't it? MGBs are built for rambling down country lanes at 70% on sunny afternoons and packing away for weekends to Bed & Breakfasts. And as an added bonus, their values have stayed pretty much rock-solid for the past two decades. Park ten thousand of your pounds into one now and you'll probably get it back in five years time.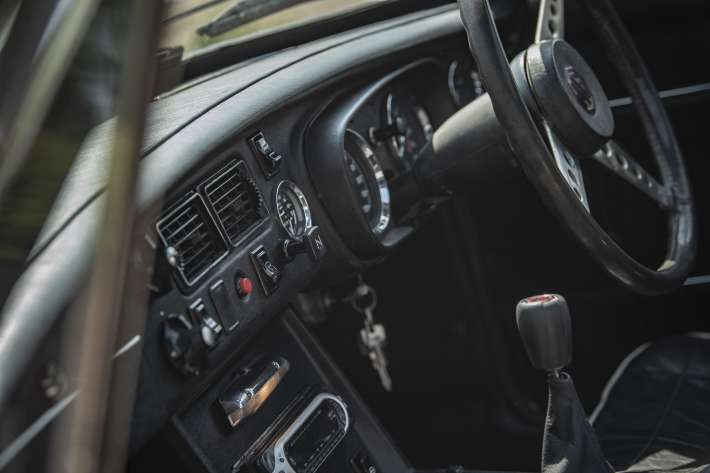 This 1973 MGB GT, currently for sale via online auction with specialists The Market, is the perfect example. It has had everything done – a body restoration at great expense, a peppy engine built to fast road specification, and a relaxed interior from which to observe the countryside as you pass it by. With an estimated sale price of £8-10,000 and a reserve that's even lower, it will likely sell for less than the cost of the restorative work that it's received over the past two years.
Sure, the MGB doesn't offer the excitement provided by many of its peers, both at this price and upwards. But what it does offer is the prospect of reliable fun, of plenty of smiles, and of a financially sound investment. If that's not classic car enlightenment, we don't know what is.
SEARCH CLASSIC CAR AUCTION RESULTS BY MAKE AND MODEL
Table of Results
PAST AUCTION
FUTURE AUCTION