Think of Ferrari and the odds are that you think of a screaming 12 cylinder engine, rolling Italian hills and enough clichés to sink a Gondola.
When faced with the results of the most recent Historics at Ascott auction, we can't help thinking that the Ferrari bubble may well be about to pop – with the big bruisers leading the charge. It is well known that some buyers are frightened off by the prospect of 12 cylinder Ferrari maintenance, however the 12 cylinder Ferraris commonly failed to reach their estimate. The poor sales from the weekend seem a little too grouped and have buyers edging away from parting with large amounts of cash for the 12 Cylinder Cavallinos.
Of the six lots offered for sale with 12 cylinders only two sold – the cheapest of their respective type; a 2009 LHD 599 GTB in pseudo GTO spec and a 1995 456GT which sold for £84,000 and £33,600 respectively. The cars that didn't sell, however were a 2008 599 GTB, a 2000 456M GT, a 1989 Testarossa and additionally a 1990 Testarossa.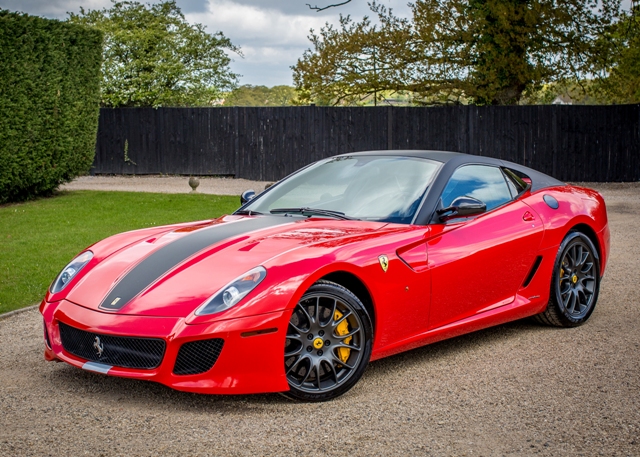 Arguably these are not the pick of the current Ferrari crop but it is still surprising that sales fell though like they did – especially given that the Testarossa has been the darling of modern classic Ferrari talk of late. Values of the Testarossa look to be in the early days of stabilisation from the UK auction results shown on the graph below. So maybe flop is a bad word, but it definitely looks like the period of rapid Ferrari growth could be coming to an end…
SEARCH CLASSIC CAR AUCTION RESULTS BY MAKE AND MODEL
Table of Results
PAST AUCTION
FUTURE AUCTION
Maybe it was just a bad day for the auction house, or maybe the cars were pitched too high? That last one I find a struggle to believe as a sub £100k  RHD 599 with little over 21,000 miles should have been snapped up immediately, right? Actually, if you search 'Ferrari 599' in the graph above you'll see (once you've gotten past the 599xxs, SA apertas and GTOs) that actually 599s are on the downturn. Some are even hovering around the £60k mark, so does this make them the bargain of the century or the beginning of a serious flop?
We'll leave the deciding down to you, but just remember it was launched at the same time as the DBS which was cheaper and is holding it's value far better also despite the Italian having the superior transmission. Could this be the beginning of the end for ageing 12 cylinder Ferraris? Let us know your thoughts in the comments.